Contact

Julian Macey,

telephone 01489 893139 or

email

Please note that email addresses provided on this site are for genuine enquirers only. Any email advertising a product or service will be ignored.

Last updated 18 March 2016
©Ashton Singers 2016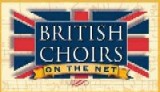 The Ashton Singers is a chamber choir of about 34 singers founded in 1969 by its present conductor, Julian Macey. The choir is based in Winchester, England and gives concerts in the Winchester area. Repertoire includes music from all periods, both sacred and secular, with a particular affinity for Renaissance and Baroque choral music. The choir sings the services in Winchester Cathedral for a day each year and in other cathedrals from time to time.
Rehearsing for Evensong in
St Paul's Cathedral, April 2010